Couplings, Gear Coupling Exporter From Bahrain
B.V Transmission Industries is a leading Gear Coupling Exporter in Bahrain and Gear Coupling Supplier Bahrain that provides the Latest and Modern Engineering Machinery. We are in the field of manufacturing All Types of Gear Coupling Like Full Gear Coupling, Helical Gear, Worm Gear, Bevel Gear Manufacturer, Spur Gear in Bahrain. Gear couplings are a type of flexible coupling that can transmit extremely high torques. Gear engineering is important and makes use of the benefits of a Gear Coupling. The connection is a full gear system when used in practice.
For the manufacture of our gear couplings, we exclusively employ high-quality raw materials. Each and every Gear Coupling product we provide is made of high-quality materials. We also supply all Gear Coupling components to our clients at the most affordable pricing at B.V Transmission Industries. Our organization is well-known for providing high-quality and durable mechanical power transmission components, such as Gear Couplings, to customers in India and beyond. We can also supply unique services to our buyers so that they may focus on their industrial requirements. We are the leading Gear Coupling Manufacturer in Bahrain and cities such as Manama, Khobar, Dammam, Qatif, Jubail, Hofuf, Doha, Qatar, Al-Kharj, Shiraz, and the like. These valves are made in a very qualitative manner as per the norms of the industry.
Product Details: Gear Couplings
| | |
| --- | --- |
| Size | 100 mm dia |
| Usage/Application | Industrial |
| Weight (kg) | 4 kg |
| Surface Treatment | Galvanized |
| Brand | BV Transmission |
| Material | Carbon Steel |
| Packaging Type | Corrugated, Wooden Box |
| Minimum Order Quantity | 1 Piece |
| Head Shape | Round |
| Body Material | Stainless Steel |
| Material Grade | SS316 |
| Number of Holes | 6 |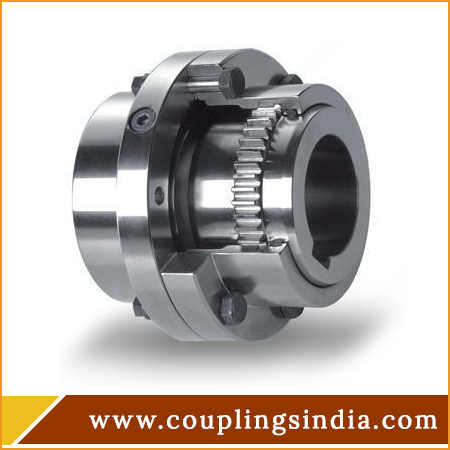 The Specifications of Gear Couplings Created by B.V Transmission Industries
EN-8/EN-9 forged materials are used to make the hubs.
We provide the highest quality spare parts for gear couplings manufactured of EN-8 materials.
Heat treatment can be done at the request of the customer.
The last bore and keyway are completed.
Maintaining the D.O.P./SPAN for the appropriate sliding tolerances produces the teeth cuts. The components are completely interchangeable.
EN-8/EN-9 materials are used to make all of the casings.
Gear Couplings ranging from NE 100 to NE 119 are always available in our completed and ready stock.
Gear Couplings up to NE 115 are always available in our finished and ready stock.